It is becoming more and more common to see police officers in schools.  In Texas, approximately 200 school districts have their own police forces.  Many other districts contract with the local law enforcement agency to place officers on school campuses through a document called a Memorandum of Understanding (MOU).  These officers, sometimes called School Resource Officers (SROs), can certainly be helpful if there is an emergency in the school setting that threatens the safety of students and staff.  However, those emergencies are relatively rare.  Instead, SROs are often called to address relatively minor behaviors that could, and should, be addressed by school administrators.  Research shows that the regular presence of police officers in schools increases the likelihood that young people will be charged with crimes, including minor offenses, even when controlling for factors like school crime and disorder.  This police presence is especially dangerous when officers are not required to have youth-focused training, as is the case in many Texas districts.
---
There are many harms that are associated with the use of police in schools:
When youth come into contact with police, including through arrests, they miss classroom learning time, are stigmatized by peers and teachers, and may experience trauma related to the physical and psychological humiliations of arrest.

Young people can be physically harmed when police officers use tasers, pepper spray, and other methods of force, all of which are allowed in Texas public schools.

Arrests increase the likelihood that students will drop out of school.

Children of color, particularly Black children, are overrepresented in arrests and other police contact.
---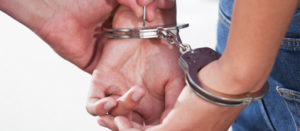 Texas Appleseed has been working to increase youth-focused training for school officers, reduce contact between police officers and students, limit the use of tasers and pepper spray in schools, increase data collection about police-student interactions, and decrease reliance on officers to address behaviors that do not threaten school safety.
---

---